In my acting days, when I first moved to Melbourne, I spent quite a bit of time at Chapel Off Chapel- a fabulous gallery space and arts venue in Prahran. I also spent a fair bit of time eating burgers and huge pots of steaming hot noodles from the local eateries and dealing with a slightly tighter costume by the end of the run. So when I was meeting one of my dearest friends (in the universe) for dinner and a show (at Chapel Off Chapel) I did a spot of research into some 'healthier' options in the area and came up with Oishii Kitchen, a Japanese/Korean offering on Chapel St.
Before I go any further I should add that in true dear-friend-of-the-universe get together style, we proceeded to way over-order and any attempt at a light meal was thrown out of the galaxy.
Do you have any friends where, despite having not seen each other for 20 months, you pick up exactly where you left off, talking over each other to fill in details and can't stop grinning? I hope you do.
We had to stop ourselves chatting long enough to order because we did have a show to see after-all. Within a minute of placing our order this appeared
Freebies!
I love a little appetizer and a cube of fried tofu with some deliciously dressed salads made me very happy.
We also ordered a bottle of plum wine- or essentially a moscato with some ume (Japanese plum) juice added. You know I'm a wine snob but this was a sweet, juicy, tasty drop without too much alcohol and went very nicely with the subtle flavours of the food.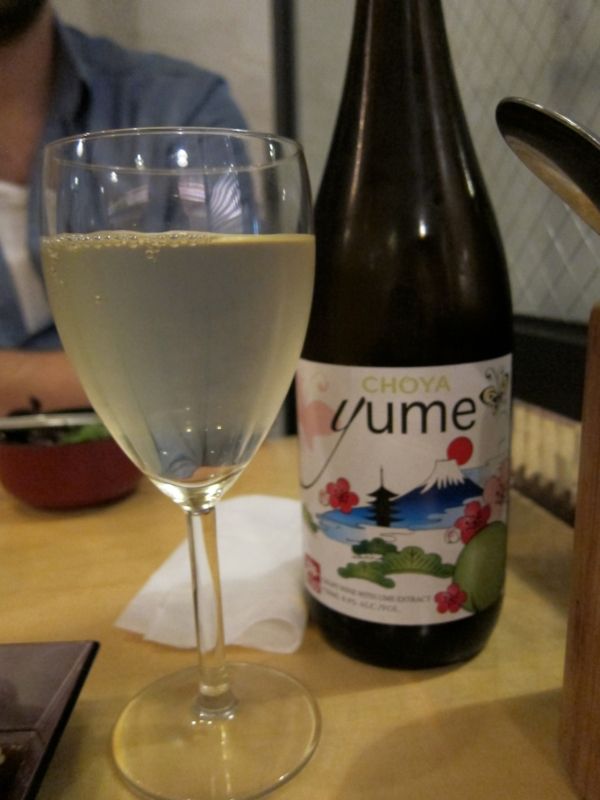 Wakame salad. As good as any I've had. Slippery little seaweedy strands with a sweet and tangy dressing.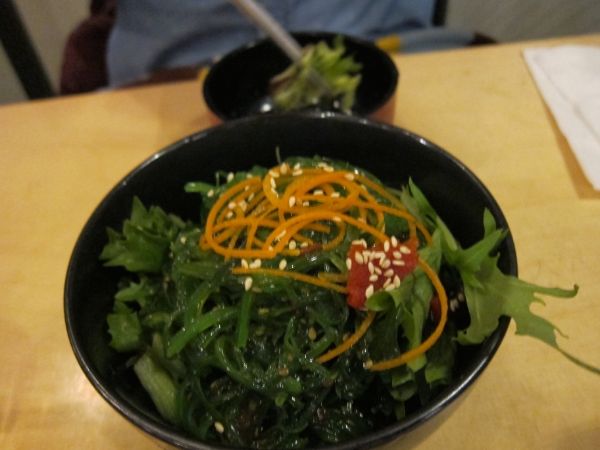 Takoyaki- octopus balls. Not those kind of balls... essentially fried little octopus doughnut holes. I'm confusing myself here too. They are tasty, just pop 'em in your mouth and swoon.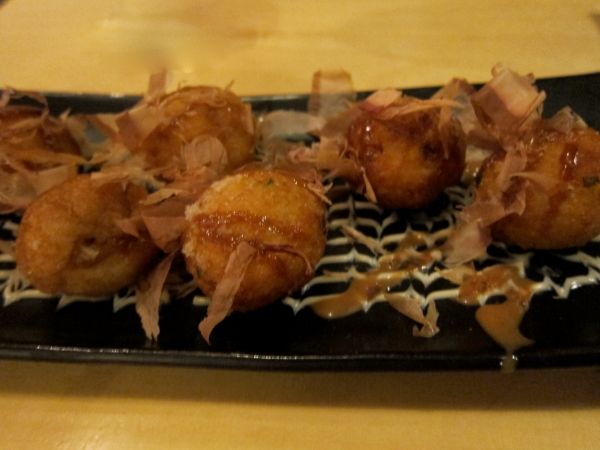 Blogger fail! I have no idea what this dish is called, some kind of Korean...stir-fry...beef....dish...thing. It was very lightly spicy with a savoury tangy sauce and I ate far too much of it. That is all I can tell you.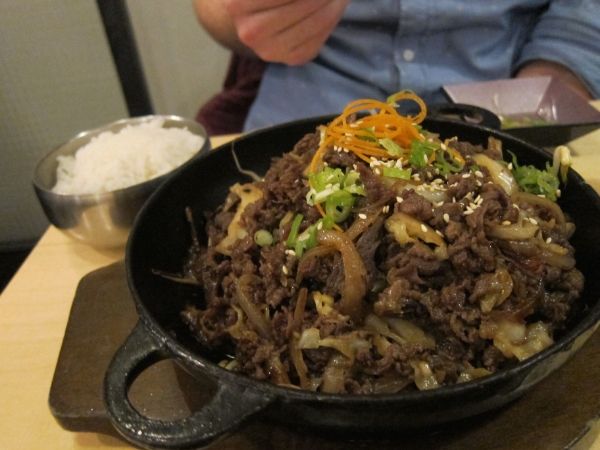 But you see, I was distracted by this delightful creature and with all the chatting and shovelling of food, 'beef dish' was enough information to absorb.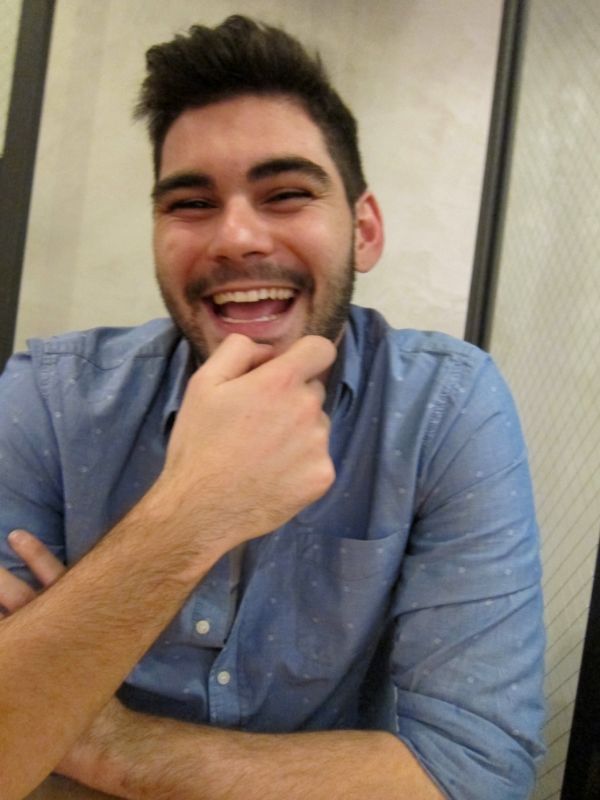 Donkatsu- really tender pork with a crunchy deep-fried coating and more of those delicious salads on the side.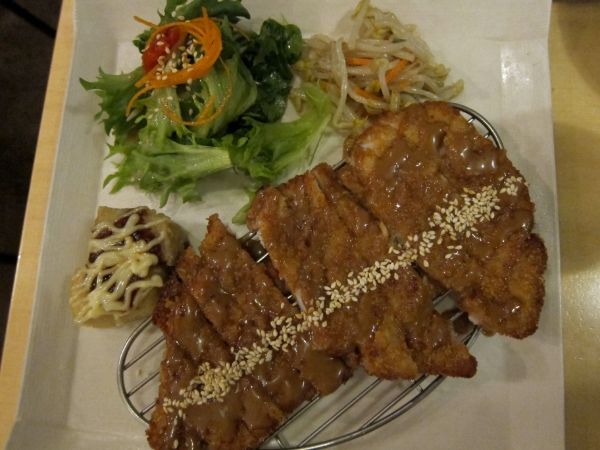 So, I definitely didn't have the light dinner I had planned, because I am a glutton. Pure and simple. There are lots of healthier options on the menu and even the deep-fried dishes aren't oily. This is simple, affordable food done well and with quick, efficient, friendly service. We had our meals on the tablet within about 15 minutes of ordering, got to our show on time and had quite a feast for $35 a head.
Oishii! (Google tells me it means 'delicious')